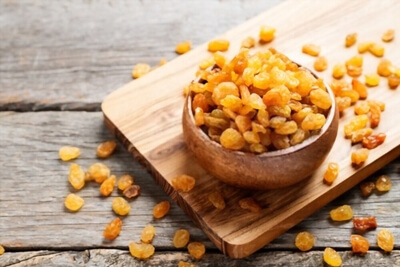 Raisins are dried grapes. They are from the vitaceae family and their botanical name is vitis vinifera. They can be either dried naturally, in the sun or artificially, in dehydrators with controlled temperature and humidity. World's largest raisin production is found in the United States of America and Turkey. There are various types of raisins made from a range of grape varieties. Raisins may be eaten raw or used in cooking, baking and also brewing. They are packed with vitamins, minerals, electrolytes and are considered to be rich in fibre and provide energy.
There are a vast variety of raisins available world-wide. E-commerce has made it comfortable for everyone to order from home. Different types of raisins provide different flavours and nutritional values. Few of which are discussed below:
---
The cultivation for this type of cashew is common. The size of this cashew nut is larger than most cashews. This grade of cashew is also often referred to as the King of cashews. This is because of its size and the fact that it remains wholly intact when sold. The ultimate grade for a cashew is a W180; in other words, a white, whole cashew that produces approximately 120-to-180 cashews per pound. In lay man's terms the nutrient value of this grade of cashew is 10 out of 10.
Benefits Indian Kishmish
Improves eye-sight

Strengthens bones

Boosts immunity

Promotes bone health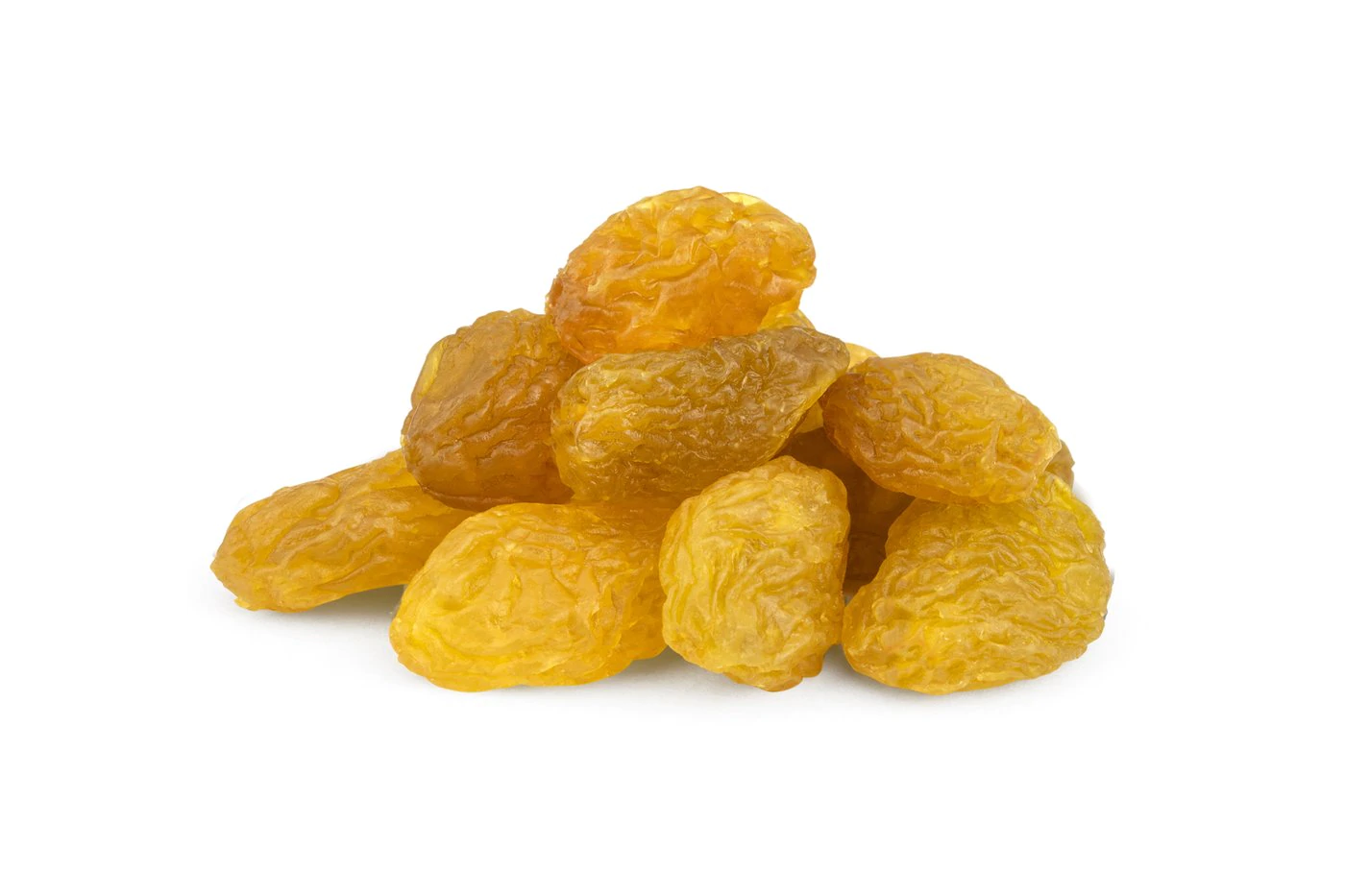 ---
Dehydrated or dried grapes which are brown in colour and big in size. These are seeded dry fruits that are widely consumed in the Indian subcontinent and are greatly used in Ayurveda. They are prepared by 'abjosh method.'
What is 'abjosh method?'
The grapes are dropped into boiling hot water to slightly crack the skin and then dried in the sun for upto 6 days. This speeds up the process of drying.
Benefits MUNAKKA
Effective for dry cough

Prevents Dizziness

Manages constipation

Controls acidity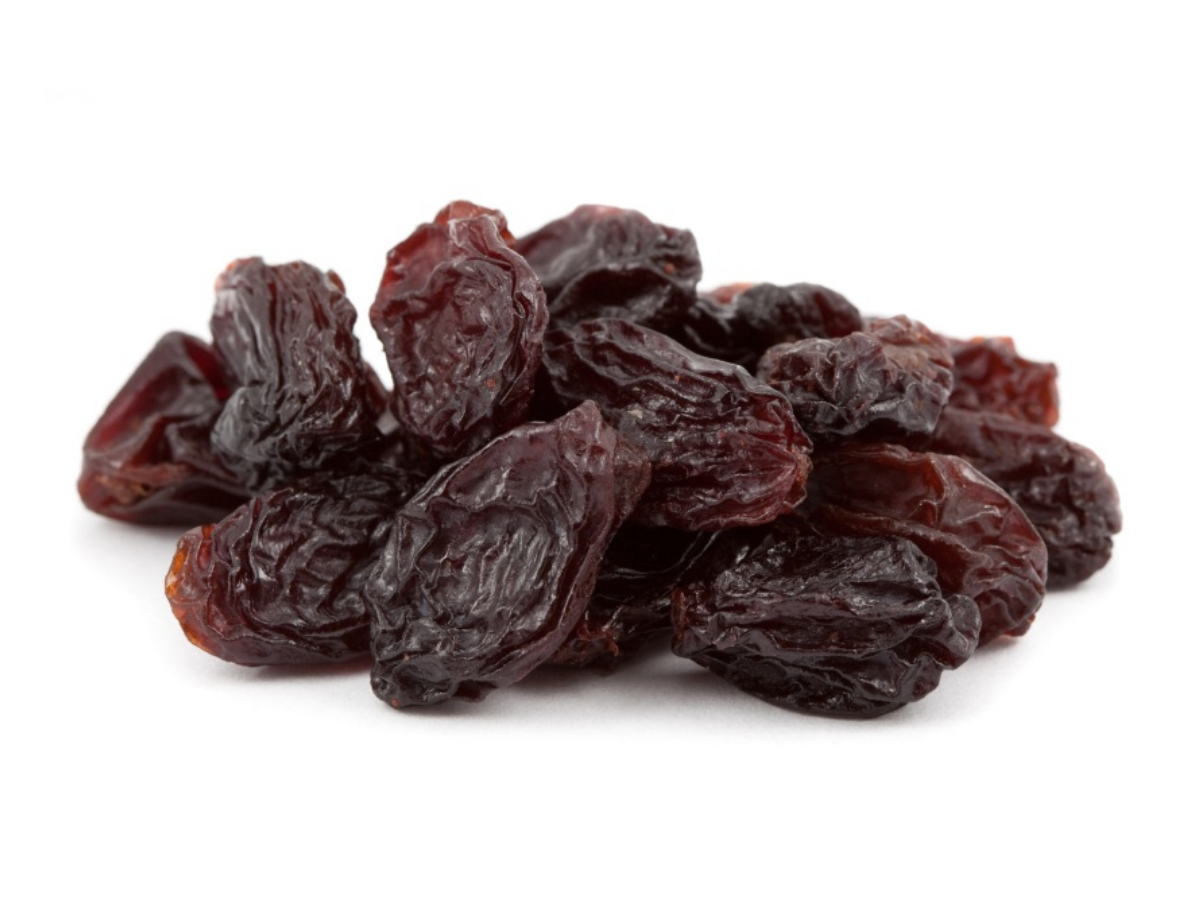 ---
These are made from the berries of a plant called 'ribes nigrum', scientifically. The tiny berries of this plant are similar to grapes and are dried to get black currants. They are rich in vitamin C and are popular due to its sweet and tangy flavour. They are used as flavouring agent in jams, jellies, ice creams and baking.
Benefits Black Currants
Soothe sore throats

Ease Flu symptoms

Controls acidity

Improves cardiovascular health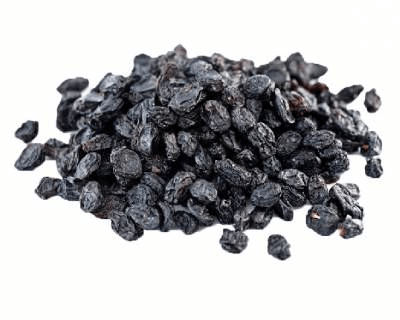 iv)

SULTANAS/GOLDEN RAISINS
---
Bright golden coloured dry fruits, originated from Turkey. They are made from the seedless grapes, particularly 'Thompson seedless grapes.' They are said to be much sweeter and juicier than all the other raisins.
Benefits SULTANAS/GOLDEN RAISINS
Prevent cataracts and other visual disorders

Lowers blood pressure

Improves heart health

Helps weight management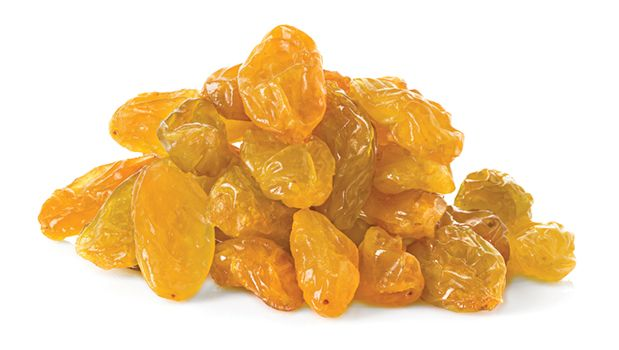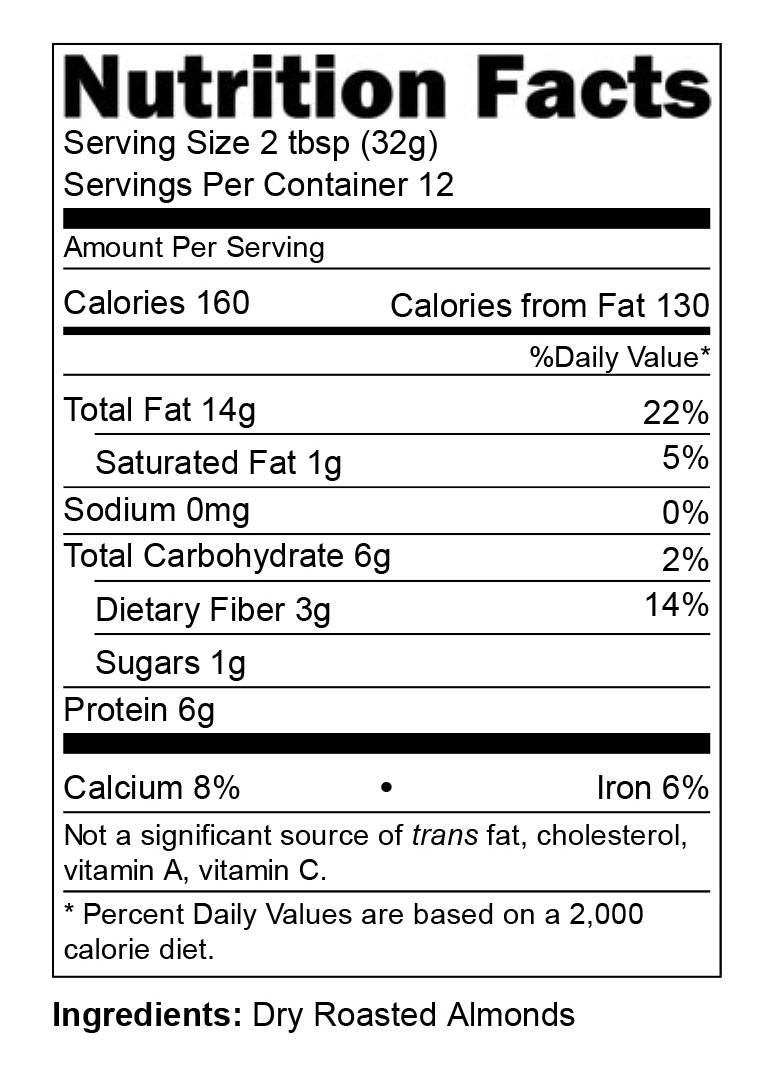 Calories –12 g

Protein – 1.42 g

Fats – 0.11 g

Carbohydrates – 34.11 g

Sugar – 28.03 g

Dietary fibre – 1.9 g

Vitamin c – 1 milligram (mg)

Calcium – 27 mg

Iron – 0.77 mg

Magnesium – 15 mg

Potassium – 42 mg

Sodium – 11 mg